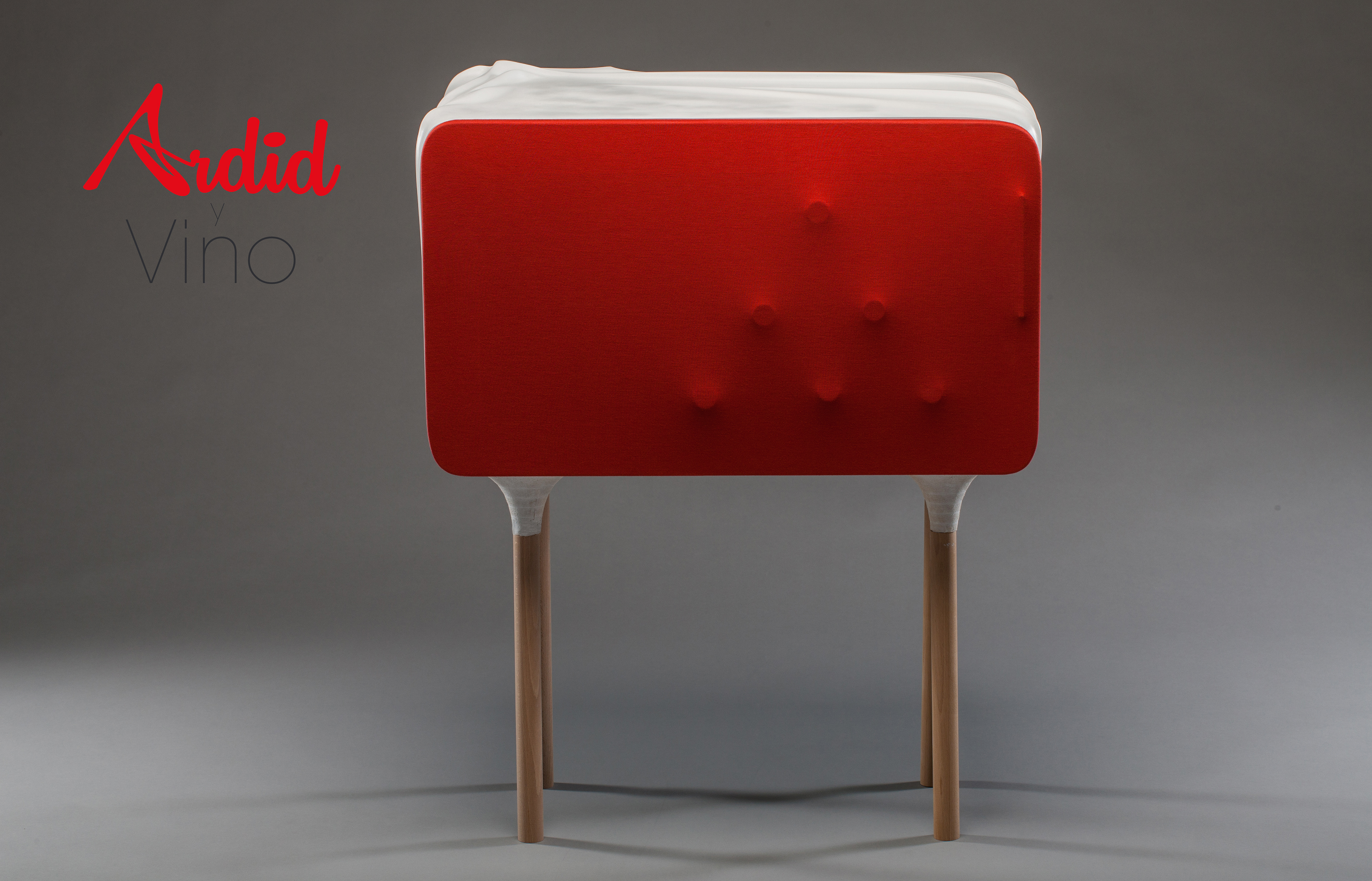 The mini wine cabinet can hold up to 8 bottles (red wine or liquor) and around 6 glasses with some space to spare for wine tasting utensils. The door frame is covered by an elastic cloth-like material that, when closed, shows how many bottles are stored inside without having to open it to check inside. This makes the use of the cabinet more intuitive. 
If the cabinet happens to be only half full, the bottles can always be rearranged to make different shapes and patterns. This gives the front side a fresh and interesting new look depending on the amount of wine the cabinet has in storage.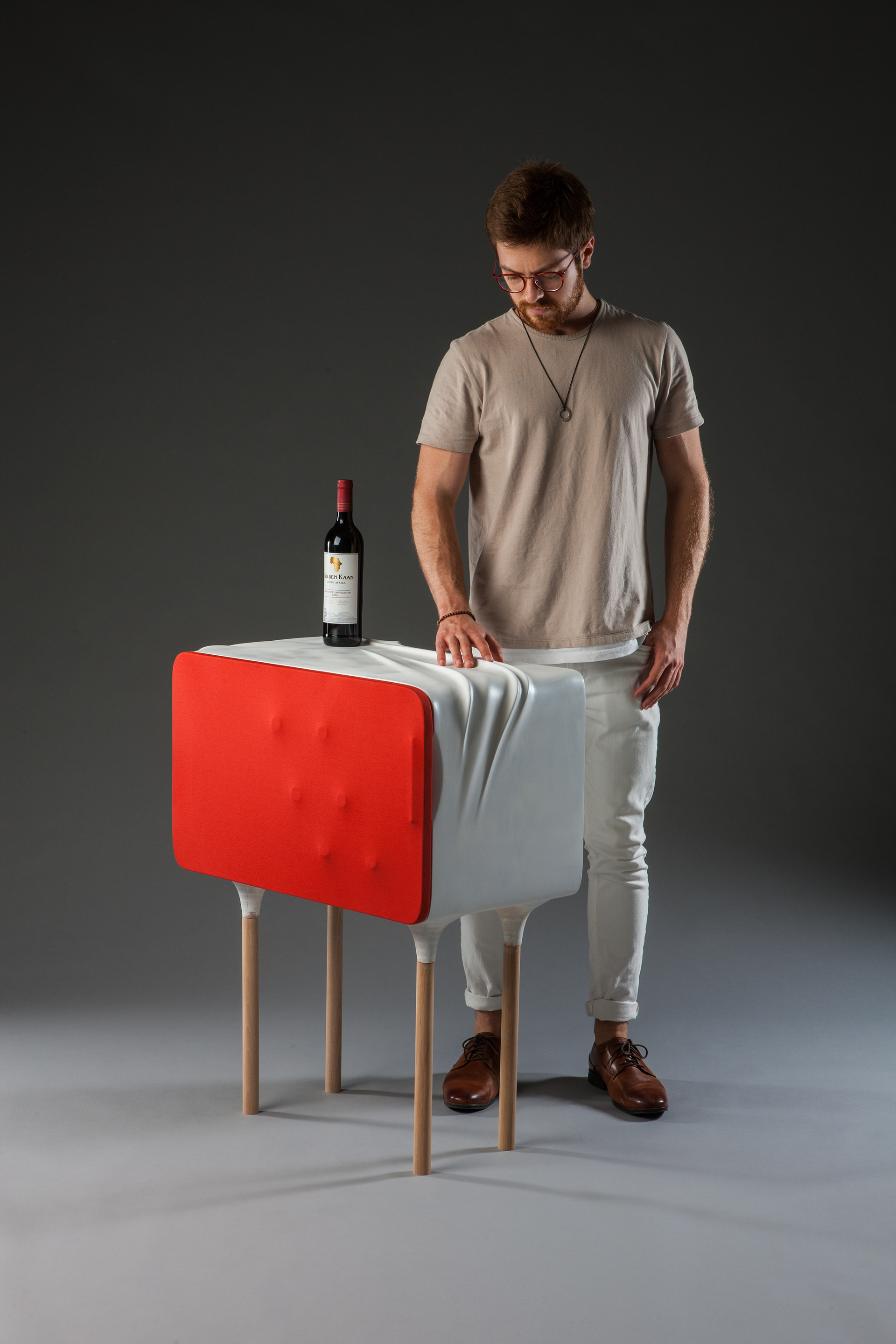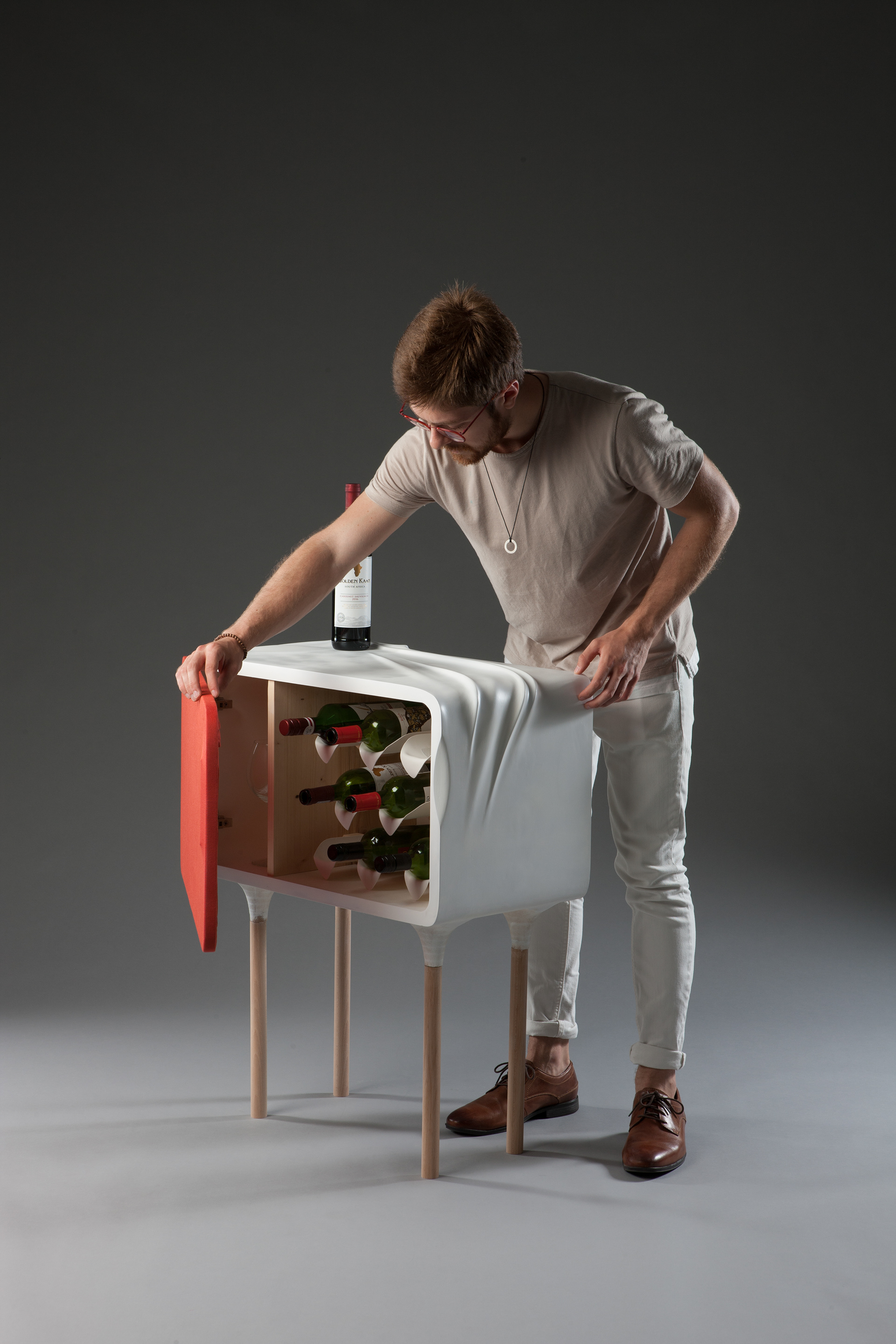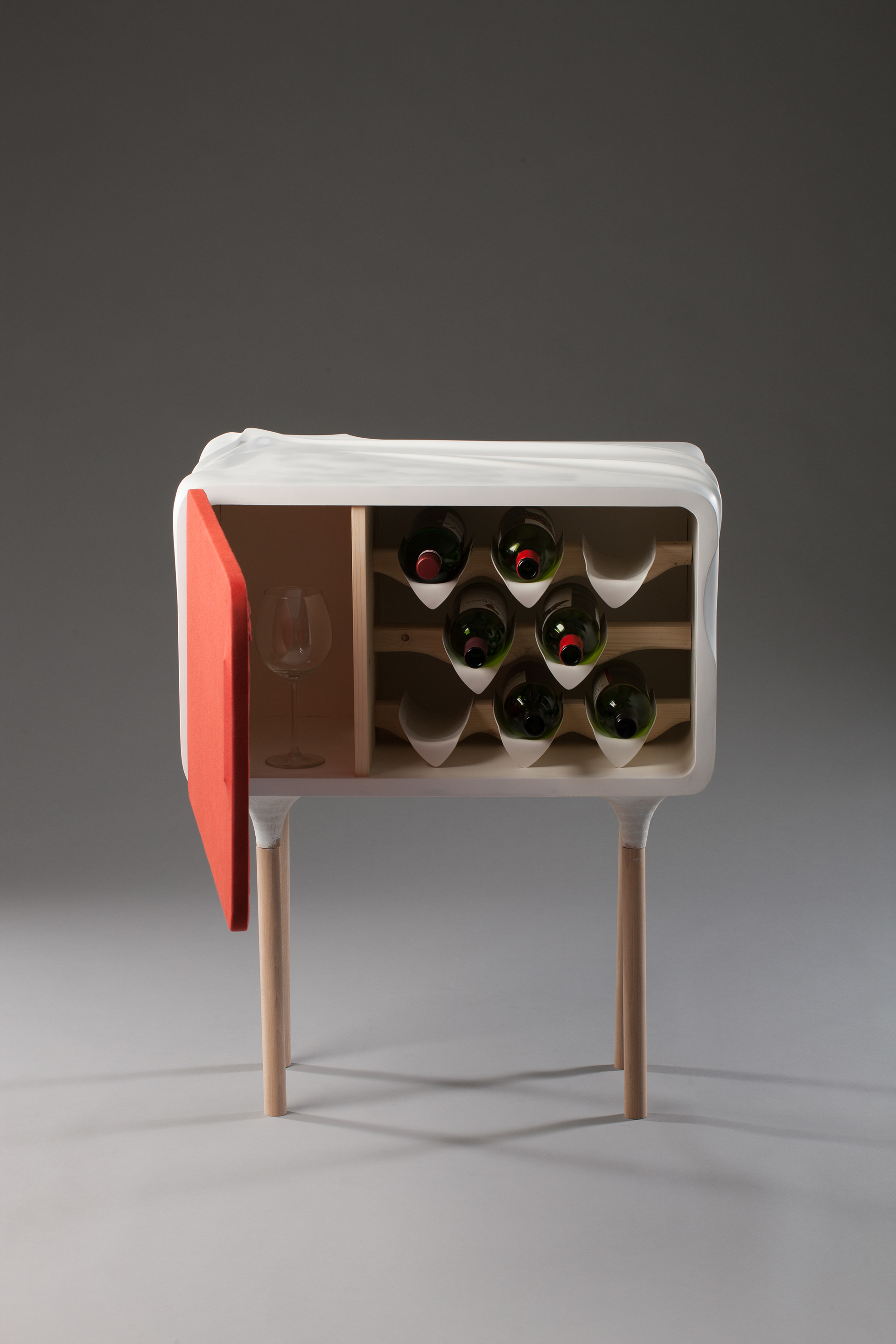 The top of the cabinet imitates cloth to set focus on the wine bottle while it rests on it, as if the bottle had been dragged across the surface with a sweeping motion. The place-holder for the bottle is suggested by the "wrinkles" on the material.